Social Service Tour
ChukkiMane organizes social service programs to spread awareness about our ecosystem and its needs.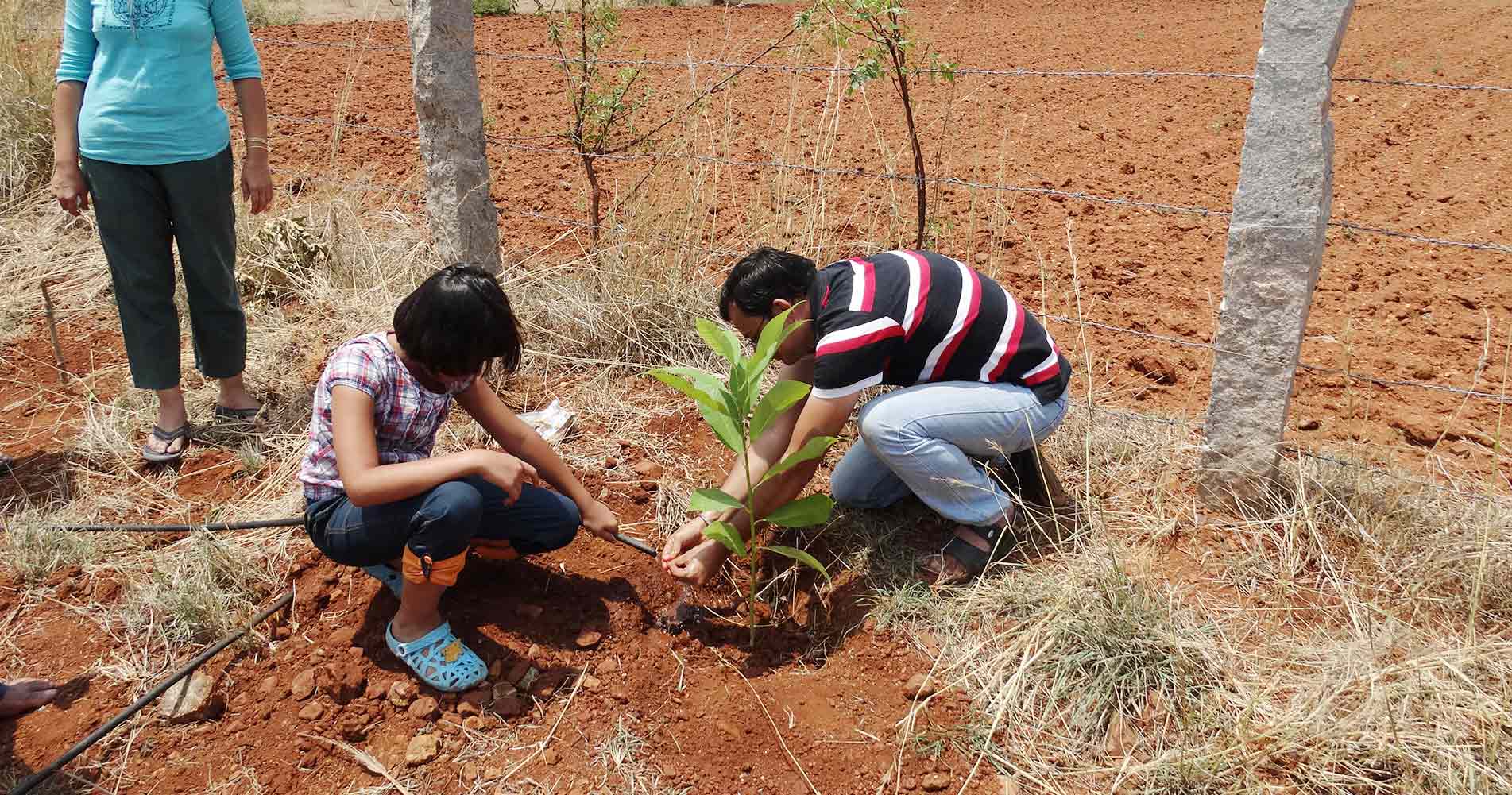 Building Change Together!!!
Rural Tourism conservation projects are formulated to focus on sustainable development, environmental conservation and quality education. Community-led activities include:
Educating, building skills and improving infrastructure
We implement this strategy to benefit villagers and youth. We offer internship programs, project placements for students, or interested members for a period of two weeks or less. To handle this project we would require enthusiastic, hard working and broadminded people. Some of the projects are worked closely with villagers to understand their needs and support them. The programs that we offer would change frequently based on the local needs of villagers. We arrange pick and drop facilities for those who would like to extend their helping hand.

Teaching, training to improve facilities
Much more to explore when you visit Chukki Mane. As this eco-foundation is located near Shivanasamudra falls, the villagers around this place lack knowledge and skills to improve their well-being. Thus, we help you to share your knowledge with the innocent people living in and around Chukki Mane.
Likewise, you can improve your qualities too, such as communication skills, teamwork, creativity, planning & organizing, leadership. Besides this, you can instill knowledge on arts, computers, writing, baking, sewing and any subject you wish to.
Get dirty by playing with soil as you incorporate your farming techniques. Instruct the farmers about the advantages of using organic farming and how efficient it is to have a sustainable agriculture.

Importance of 3 R's (Reduce, Recycle and Reuse)
We provide a platform for interested members who wish to promote awareness about environment and train village people about planting trees, recycling, reduced usage of chemical fertilizers, and reuse of waste as manure to plants and restoration of river ecosystem. Our team is always available to help you in every phase.
This would help the promoter in developing various skills like problem solving, decision-making, research and can emerge as a thought leader.
"LET THE GREEN BE SEEN !"
"Guests planting trees at ChukkiMane"