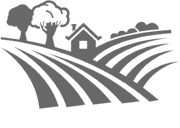 Nature Tour
Your dreams. Woven together. Whether you're an eco junkie or novice, we'll help you learn more about the fascinating eco-system around Chukki Mane.
Bicycling
For cyclists passing through the region, visiting a village makes a welcomed break. We offer comfortable eco based accommodation and excellent food, everything you need for a good night's sleep to prepare you for the next leg of your journey. There is a well-maintained path that takes you through paddy fields and banana plantations and takes you right to the water falls, where you can go for a relaxing dip in the water falls.
Trek
Chukki Mane Rural Tourism is surrounded by hills, and a light trek is an ideal way to get a sense of what this magnificent ecosystem has to offer. The villagers have created interpretive nature trails ideal for people of all abilities. A local guide will highlight points of interest and explain how plants and trees are used by the villagers in cooking and for medicinal purposes. You can also have a snack along the way if you choose to sample all the edible plants.

Amazing Sunsets
Chukki Mane Rural Tourism is an ideal place to watch the sunset. As the sunsets, the sky often becomes a canvas of warm hues of pink, orange, and red set against the silhouette of faraway hills. The result is a truly unforgettable sunset with plentiful photo opportunities!
"We do not inherit the Earth from our ancestors, we borrow it from our children"